Civil War Letters
Albert Juckett wrote many letters home to his parents and to other family members during his service with the 2nd Michigan. Below I have included a few pictures and scans of the letters and writing tools he used. The letter I have included was dated November 9, 1861 It was written from Fort Lyons Virginia a fort just Southwest of Alexandria Virginia, built for the defense of Washington. I wonder if Albert was sitting at a table when writing this letter, he complains of having a bad cold perhaps he wrote it from bed or maybe he was outside leaning against a tree We will never know those answers but we do know it was a Friday, Albert was a long way from home, and he wasn't feeling well.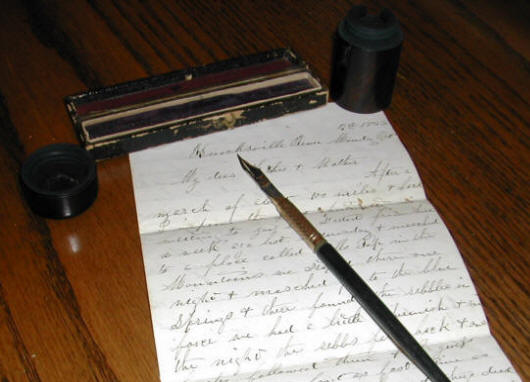 Perhaps for the first time since 1861 this pen and paper come in contact with one another.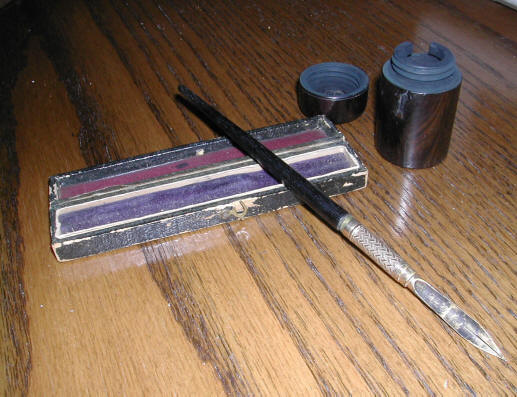 The pen and ink set used by my Great Great Grandfather A. J. Juckett to write many of his letters home.
The pen box has H.M. Smith & Co. on it and the pen has H.M. Smith & Co. New York 3 engraved on it.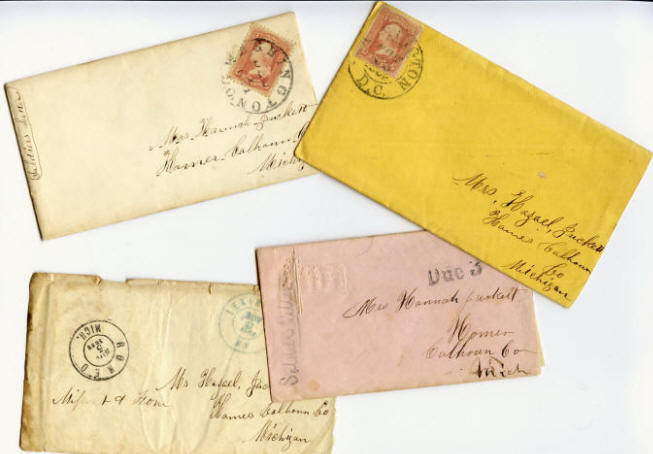 Here are some of the letters sent home by A.J. Most have 3 cent stamps affixed to them others are simply stamped due 3 cents. They came postmarked from places we all know, places like Washington D.C, Knoxville Tennessee, Lexington Kentucky, today just a few hours drive by car for most of us, but back then it was days and weeks by train, wagon, or foot.. Most letters were addressed to his Mother Hannah Juckett, Homer, Calhoun County Michigan. the letters were often read by each family member and then sent on to other family members throughout Michigan and then returned later to Hannah and Hazael. I am sure each letter was cherished by his parents as they new each letter might be the last one they ever read from A.J.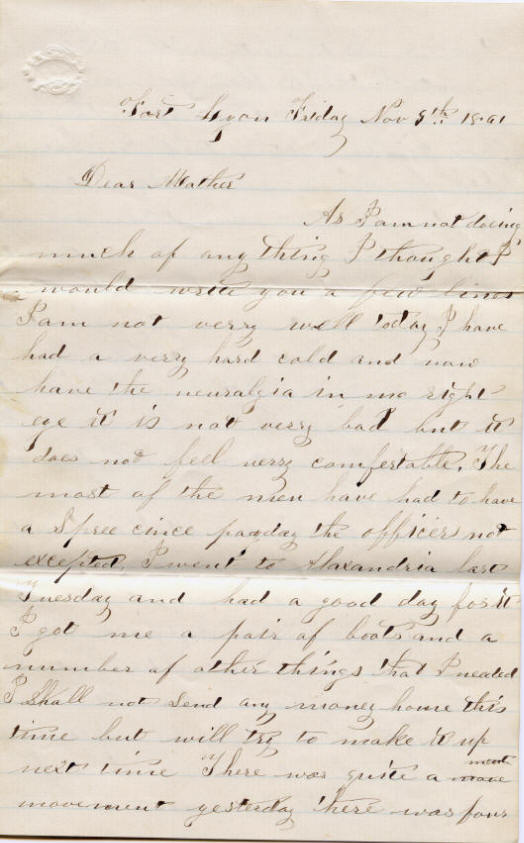 The letters are in really good shape for almost 150 years old, some of them the ink is faded and you have a hard time reading others are much darker, all are written in the same style meaning it is a old style cursive and very hard for me to read. My Grandfather who was raised by Albert could read this style of writing and many years ago read and retyped the letters so everyone could read them easily with out touching the letters.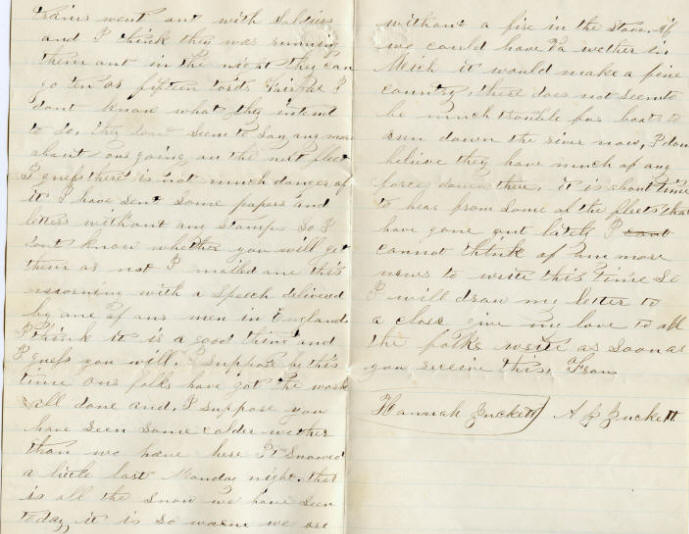 Below is the complete letter in an easy to read format.
Fort Lyon VA.
Friday Nov 9, 1861

Dear Mother:
As I am hot doing much of anything I thought I would write you a few
lines.
I am not well to day as I have had a very hard cold and now have neuralgia in my right eye It is not very bad but it does not feel very comfortable.

Most of the Men have had to have a spree since payday. The officers are not expected. I went to Alexandria last Tuesday and had a good day for it.
I got a pair of boots and a number of other things that I needed.

I will not send home any money this time but will try to make up for it
next time.

There was quite a movement yesterday. There were four trains went loaded with soldiers and I think they were running them out tonight. They can go fifteen miles toward Fairfax. I don't know what they intend to do. They won't say any more about our going on the next fleet. I guess there is not much danger of it .

I have sent some papers and some letters without any stamps so I don't know whether you will get them or not, I mailed one the morning with a speech delivered by one of our men in England,

I think it is a good speech and I guess you will to.

I suppose by this time our folks have got the work all done and you have seen some colder weather than we have. It snowed here a little last Monday night. That is all the snow we have seen. Today it is so warm we are without a fire in the stove. If we could have Virginia weather in Michigan it would be a fine country.
There does not seem to be much trouble for the boats to run down the river now. I don't believe they have much of any force down here. It is about time to hear from some of the fleets that have gone out lately.

I can't think of any more to write this time so I will draw my letter
to a close.
Give my love to all the folks.
Write as soon as you receive this
From
A.J. Juckett