Our story begins in Battle Creek, Michigan in early summer 1942, when my Dad was ordered to report for a physical exam, and was found to be 1A meaning he was physically fit for military service. He received a letter from Uncle Sam soon after this and was ordered to report for duty on August 26. His first stop was the Armory in Kalamazoo, Michigan were he received another physical exam and after once again being found physically fit was sworn into duty in the United State Army. He was immediately after this placed on inactive duty for 2 weeks in order to get his personal affairs in order.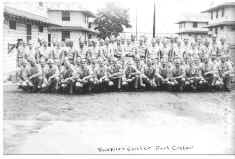 Group shot of Recruits at FT Custer Reception Center, August 1942
Click image to view larger size
Dad used this time to say good bye to family and friends, his fellow employees at the Kellogg Company gave him a going away party and some of his friends bought him a fountain pen for the many letters he would be writing home.
This Small Picture was given to my Dad in March 2004, by a man that worked in the personnel department at Kellogg's,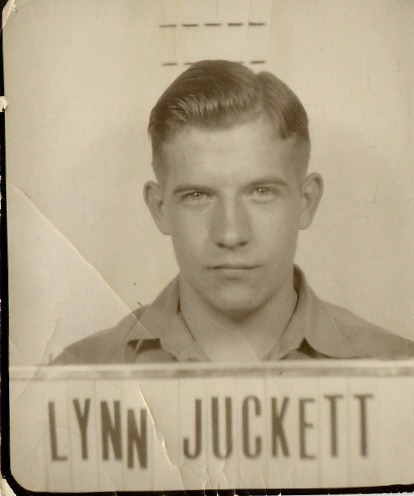 He found the picture and gave it to Dad at the Local Mall. The picture was taken after Pearl Harbor for security reasons at Kellogg's.
On September 9 he reported for duty once again, he took a short 3 mile ride From Downtown Battle Creek to nearby Ft. Custer where his Army Training officially began at the reception center there, he was once again give a physical exam along with mental and mechanical exams and was given his first army uniform. His stay at Ft. Custer lasted 15 days, which he spent doing various duties around the post such as cleaning barracks, handing out uniforms, and KP duty. His parents and friends also visited him several times and he also received 1 weekend pass which was convenient as he lived just minutes from the Fort. In the Evenings he went to the post theater and the service club.