August Levert Jr. Whose Father August Levert served in the 78th Division with my Dad, recently contacted us and sent us these photos. The first three are of some of Dads, and August Leverets friends from the 78th Division HQ.
The Other two are of German POW's taken I am guessing in April 1945 when the 78th division captured almost 50,000 German POW near Gummersbach, Germany. More Photos of German POW that Dad took can be seen by clicking here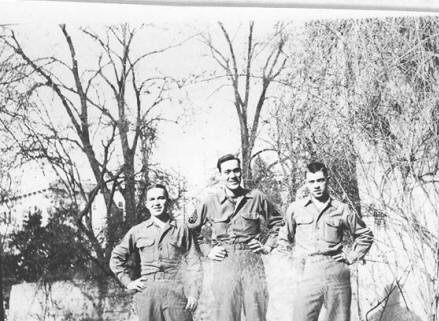 Sgt Colwell, Sgt Holt and Cpl Harn.
| | |
| --- | --- |
| | |
| Sgt Colwel and Cpl Harn are seen in these two photos. | |
German POW