Next Stop was Camp Kilmer New Jersey. here Dad saw a lot of his buddies from the 78th, they had been on a ship that had left Germany a week before Dad and arrived the same day as him. They were given lectures on reenlisting in the Army but only about two out of five hundred did.
On January 18, Dad and his buddies were sent to the post nearest there home. Dad says it was sad leaving all his friends he had been with for three years, but any ways they were all anxious to get home.
Dad went to Camp Atturberry, Indiana and arrived there on the January 19th. On the 21st he was formally discharged and sent home. Click here to see Dads discharge paper.
About 4:30 am on January 22 Dad arrive back in Battle Creek, His mother and father met him at the train station, it was real joyful moment for them and Dads eyes swelled with tears from the joy.
He was back where he started, almost 3 1/2 years earlier, thankful to God for getting him through the war unharmed, but yet he looked upon his memories with fondness knowing he had done things and seen places he would never had done without that letter from Uncle Sam which he received in the mail in 1942.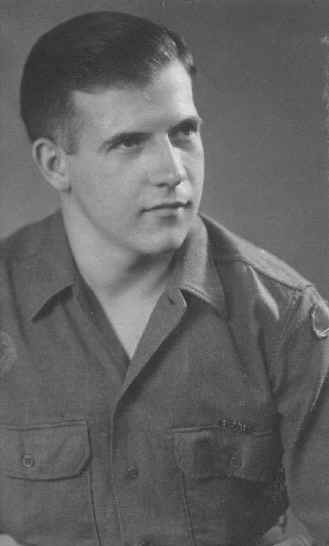 My Dad, Lynn K. Juckett.
The Best Dad On Earth.