Dads stay in Berlin was short lived, Dad had accumulated enough points to be shipped home, he even did the orders transferring him and most of his buddies home.
On November 26, Dad and those heading home left the 78th division and joined the 29th Infantry Division which was heading home to the U.S. Soon. Dad left Berlin about 6:30 am in a truck convoy, there destination Bremen. The truck Dad was riding in got lost and it took them almost 4 hours longer than the rest of the convoy to get to Bremen.
When Dad reached the 29th he was assigned to division headquarters, but soon they found out there was nothing for him to do so he was transferred again to the quartermaster company. While in the quartermaster company Dad had little work to do he mainly socialized.
There living quarters were set up in a little town on the outskirts of Bremen called Grohn, they lived in another German Fort there.
He visited every night with his buddies from the 78th division and went to the local beer gardens and service clubs. One night Dad and a buddy from the 29th division met some Frauliens at the USO in Bremen. Dads date was a widow with a 3 year old boy, whose husband had been killed on the Russian Front. She told him stories of times spent in air raid shelters in Bremen, one time she was in a shelter for 3 straight days, and her feet began to swell up, her little boy kept telling her not to worry. Finally she could not take it any more and went home to her apartment during the bombing, she felt it was better to be dead than set there any longer.
Dad met another Fraulien at the "29 Lets Go Inn" a beer garden ran by the 29th division. Her name was Hilda, On Christmas Eve 1945 Dad spent the evening with her and her family. While there he saw a Christmas tree that the Germans had decorated with nothing but candles, he says they only let them burn for a few minutes then put them out as it was to dangerous to let them go.
On December 28, Dad moved to the Marine Barracks at Bremmenhaven. It was an old German Navy Base, Dad remembers it as being very run down and he was glad they were only going to be there 2 days.
Find out what happens on Dads trip home as we move on to 1946.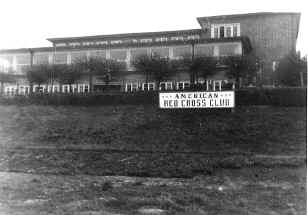 American Red Cross Club Bremen, 1945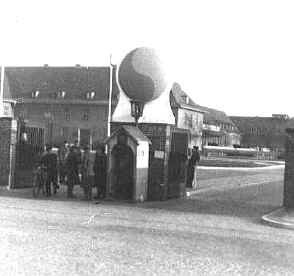 29th Division Barracks, Grohn 1945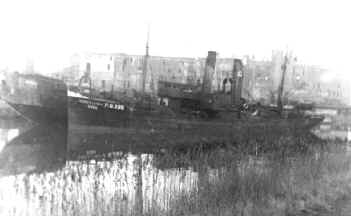 German Navy Base Bremmenhaven 1945